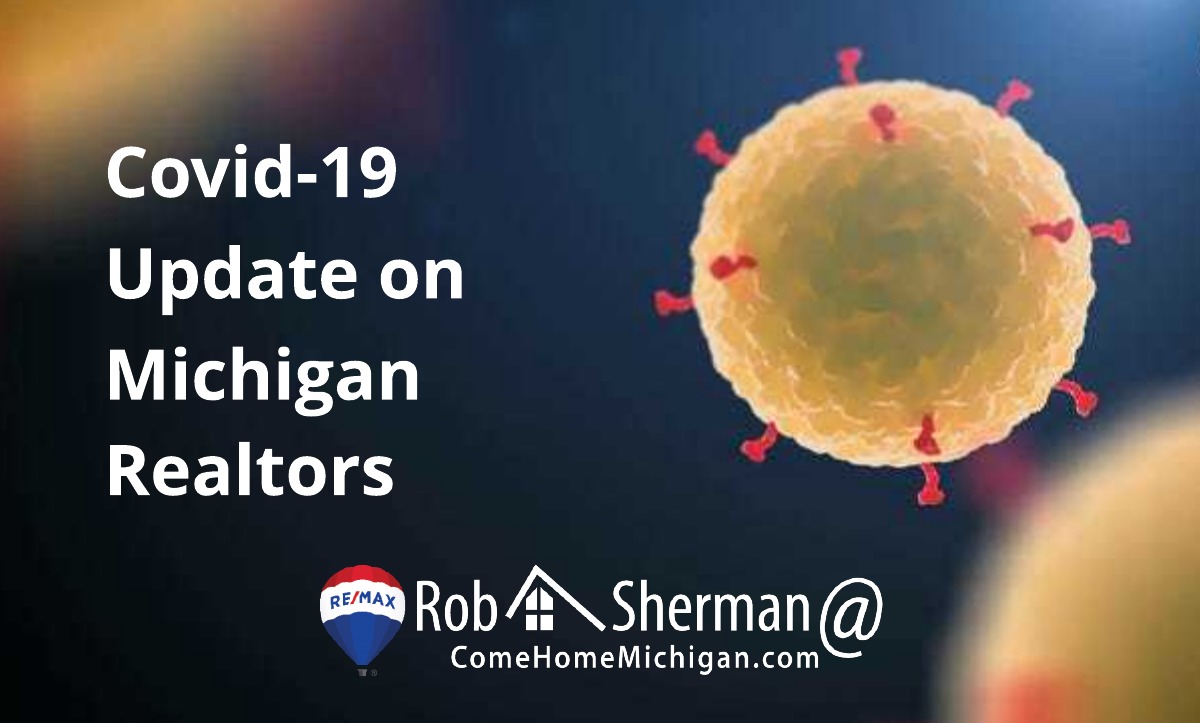 Below is the Message ComeHomeMichigan has Recieved from GMAR, Our association of Realtors.
Governor Whitmer has just announced her Executive Order, which goes into effect tonight at midnight. As this information continues to evolve day by day, we wanted to provide you with the latest information. Upon review of the Executive Order, Michigan Realtors® has issued the following statement on the impact this has within the real estate industry.
After review of the Governor's Executive Order 2020-21, real estate services (including appraisal and title work) are not considered "critical". Under the order, movement of Michigan citizens, in an effort to combat COVID-19, will be limited to only those critical services listed.
The order takes effect at 12 am tonight. Real estate services like the showing of homes and listing of homes, appraisal, and title services are all considered non-critical and travel to do so is prohibited until April 13, 2020. Willful violation of the Governors Order is a Misdemeanor. It's important to note that this order prevents travel. We have certainly noticed many examples of innovation within our membership to both continue serving clients and foster health and awareness. Real estate activity that can be conducted remotely is not prohibited.
We are stopping all of our travel services at this point. No Showings, No open houses or inspections.
This is hard to do, but the potential harm to all the people we care about FAR outways the loss of revenue.
Be safe. Love Each Other.
Community.Compassion.Homes